Poseidon B24-Combi, 23/24 /27 hp, 150-300 bar, 25-50 l/min
Manufacturer: ZET-TECHNO (Russia)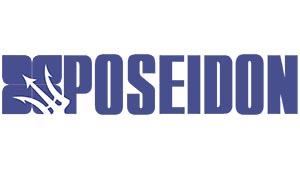 Water jetting machines "Poseidon" is available and advanced solution of a cleaning tasks. With using innovative slow-rotation nozzles Warthog the machines are able to clean the sewer lines with most difficult depositions.
Wide range of applications in all branches of industry, agriculture, utilities sector and construction, auto service:
Hydrodynamic washing and cleaning of sewer and other pipes
Washing and waterblasting cleaning of all surfaces, including preparation of surfaces for painting
Cleaning of transport (wagons, cars and trucks, agricultural and construction machinery) and self-propelled machines
Cleaning and disinfection of floors, surfaces and equipment in the food industry (meat processing plants, dairy plants, confectionery industry)
Cleaning of surfaces on the livestock, poultry and pig farms
Cleaning of garbage chutes in buildings
Cleaning and removal of stucco and coatings from facades of buildings, sanation of facade tiles
Cleaning on construction sites, cleaning of formwork
Cleaning of roads, bridges, tunnels from depositions, old coatings, isolation and hardened cement
Removing bark from trees
Cleaning of floors and outdoor areas
Cleaning of tanks and containers
Price: руб. In stock
All brends
FEEDBACK FORM
Consultation
Enter your phone or email and we'll contact you!
Send order
Enter your phone or email and we'll contact you!
Your request is sent successfully. We'll contact You soon.