Series of Poseidon DT45S apparatus, 45 hp, 100-320 bar, 43-142 l/min
Manufacturer: ZET-TECHNO (Russia)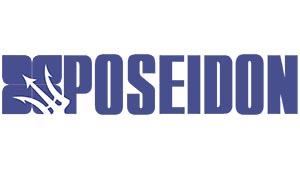 Application:
Poseidon waterjet equipment is an available and modern solution of cleaning tasks. Due to the use of breakthrough Warthog slow rotation nozzles, the waterjet equipment is capable of cleaning the most heavily contaminated sewers.
Wide scope of application in all sectors of industry, agriculture, housing and utilities, construction and car service:
Hydrodynamic flushing and cleaning of sewers and other pipes
Washing and waterjet cleaning of any surfaces, including their preparation for coating
Washing vehicles (train cars, light vehicles and trucks, agriculture and construction machinery and self-propelled vehicles)
Cleaning and disinfection of floors, surfaces and equipment at food industry enterprises (meat plants, dairy factories, confectionery industry)
Washing of surfaces at livestock farms, poultry houses, pig farms
Cleaning of garbage chutes in buildings
Washing and removal of stucco, paint from building facades, recovery of facing slabs
Washing works at construction sites, cleaning of construction framework
Cleaning of roads, bridges, tunnels from contaminations, old coatings, insulation and congealed cement solution
Removal of bark from lumber
Washing of floors and outdoor sites
Washing of tanks and vessels
Price: руб. In stock
All brends
FEEDBACK FORM
Consultation
Enter your phone or email and we'll contact you!
Send order
Enter your phone or email and we'll contact you!
Your request is sent successfully. We'll contact You soon.